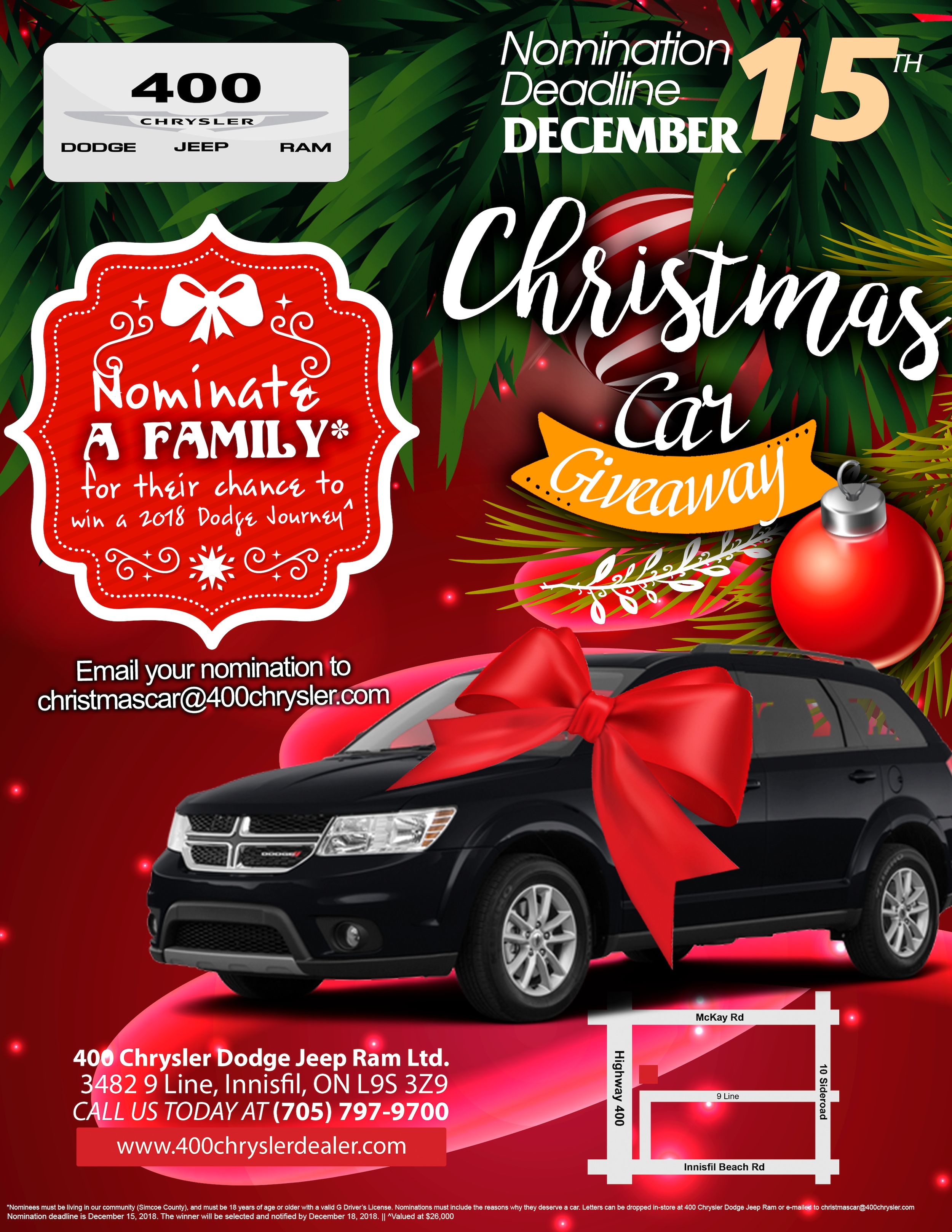 400 Chrysler Dodge Jeep Ram will be giving away a new car to a family in need this Christmas! We want people to send us a letter nominating a family in need that includes the reasons why they deserve a new car. Letters can be dropped of in-store at 400 Chrysler Dodge Jeep Ram (3482 9th Line, Innisfil, On), or e-mailed to christmascar@400chrysler.com.
The vehicle we will be giving away is a 2018 Dodge Journey, valued at $26,000.
Nominees must be living in our community (Simcoe County), and must be 18 years of age or older with a valid G Driver's License.
Nomination deadline is December 15, 2018. The winner will be selected and notified by December 18, 2018.
Vehicle will be Presented and Delivered to the winner on Friday, December 21, 2018.